Just for you... Just because!
Beautiful Resort
Grownup Girlz Camp is  the ultimate women's weekend getaway where our "campsite" is a beautiful resort and your "cabin' is a luxurious private suite.  Now wouldn't you love your own suite for the weekend?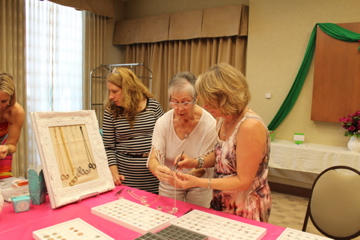 Fun Activities
Archery, cord braiding crafts, talent shows….  no way.  This is not your childhood camp. This is Grownup Girlz camp, our camp activities have a grownup girl twist…   All of our activities are joyful, engaging and just plain fun.
Relaxation & Rejuvination
Take time to escape from the daily grind, to meet new friends and try new things at this unique and affordable weekend getaway for women. When was the last time you took time out for you?  So kick back and leave your  "to-do" list at the door, meet new friends, be yourself and rediscover your silly side!
Bonding
Our mission is to celebrate and explore the power of laughter, fun and friendship. We foster the positive impact women have on each other through building friendships and sharing experiences.