Hi there!  I'm Jill Drummond, the "CJO"
(Chief Joy Officer) of Joy Envoy
and I am thrilled to be your Grownup Girlz Camp Director!

I am a "50 something" grownup girl who is still young at heart. (Don't we all still feel 17 inside at times?)  A few years ago, I took a class on developing a personal mission statement and mine turned out to be "To inspire joy and growth in others". That really resonated with me, so I created Grownup Girlz Camp to help fulfill my life's mission!
The idea for  "Grownup Girlz Camp" came to me when my super good friend and I were dropping our boys off at summer camp.  On the drive back home, we said "That's looks like fun, we really need a camp for us moms!" It would be great to just have some R&R time to kick back and indulge in fun things that we never have the time to do.  However, our mom's camp would have some key differences! Instead of archery and badminton, we would spend time at the pool and enjoy dance classes and instead of arts & crafts, we would have fun classes on jewelry making or wine tasting.
After further consideration, I realized that this would not only be perfect for moms, but for all fabulous grownup girls.  And, Voila! Grownup Girlz Camp, the unique, affordable and FUN weekend getaway for women was born.
So come on and join us.
This camp is just perfect for you!  Grownup Girlz Camp is a great place for all types of women to come together, let go of your worries about home or work and just focus on yourself. Come play and indulge your "silly-side"!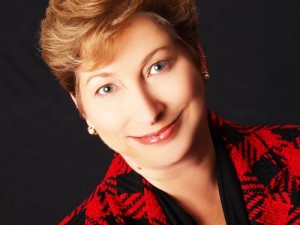 You are in good hands!
Jill Drummond has pioneered a bold and promising movement to inspire joy and dial up the positivity meter for individuals and organizations. She is an inspirational speaker and tireless advocate of the power of positivity and play. Her mission is to help individuals and teams reengage with life, their jobs and those who are most precious to them. With over 25 years in Training and Development, Jill is a natural teacher and mentor who's one goal is to help people learn to be more positive, and as a result, be more productive, creative, healthier, happier and satisfied with life.  Check out her personal website.